Southern MD Driveway & Parking Lot Asphalt Pavement Seal Coating
Service areas:
Charles County • St Marys County • Calvert County
In Southern MD, We Pave Maryland, provides asphalt seal coating for businesses and homeowners with residential and commercial asphalt paving, new construction paving, asphalt seal coating, for private roads, shopping centers, trailer parks, churches and mosques.
In Southern MD our asphalt sealcoating services provide:
An Asphalt Seal Coating:
Sometimes Fills Extremely Shallow Cracks (Crack Filling Is Needed On Larger Cracks)


Is Similar To Painting Your House (Needed Every 2-4 Years)


A Slightly Shiny Surface Discourages Wear


Prevents Water or Other Spills from Reaching the Asphalt Interior


Protects Against Damaging Sunlight


The Most Cost-Effective Way of Maintaining Asphalt over Long Periods of Time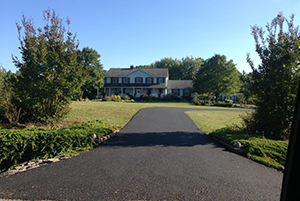 To See What Sort Of Maintenance Your Asphalt Needs
Call Us at 855-WEPAVE2 (855-937-2832), or Contact Us.
For Your Asphalt Needs in Hollywood!